About Opfer Communications
About Us
We're a global marketing and video production company located in Springfield, Missouri, with nearly 30 years' history behind us and some of the world's most respected brands on our resume. Whether collaborating with an agency or working directly with Fortune 500 brands or "mom and pop" inventors, we're experts in innovative storytelling and professors of consumer response.
Why Opfer?
Today, anyone with a cell phone is a video producer. And for some things, a cell phone video will do just fine. But if you're looking to promote your product, your brand and your livelihood with motion media, you're probably looking for something more. Whether it's telling your company's story, growing your brand or launching your product into the marketplace, it's what we do at Opfer every day.
And with over $1 billion in direct-to-consumer sales, we've gotten pretty good at it. How good? Good enough to unconditionally guarantee your satisfaction.
Opfer Communications creates motion media that tells the stories of people, places and products to trigger audience response, drive sales and build brands.
Our Story
Way back in the 80's when hair was big and so was Tom Hanks, long-time television sportscaster Scott Opfer had lunch with a friend whose sports bar was losing money. Knowing the business depended on drink sales, its owner wasn't able to find a way to bring in the crowds he needed in the hot summer months. Immediately recognizing the core problem, Scott stepped in to help. He took a camera, filmed the games at a local softball complex and handed out drink coupons along with an invitation to come to the bar to watch the games. The idea was a hit, the crowds came and stayed and the sports bar sold 18 months later for a hefty profit. Seeing firsthand the power of video to engage and activate an audience, Scott bought 3 cameras, hired freelance videographers and Opfer Communications, Inc. was born.

As the company's client list of regional and national brands grew, Opfer Communications outgrew its basement accommodations and expanded its reach into direct-response television. Today, Opfer Communications provides commercial and corporate motion media services alongside direct-response integrated marketing campaigns for clients worldwide. Travel to any continent on earth, and you'll see something we've produced in one of 30 different languages - all from our 12,000 square feet of headquarters and HD production studios right here in the Ozarks. We're proud of how our business has grown and the facility in which we work not just because it's fun to have cool stuff. But more because we've made it happen with a dream team of time-tested media veterans who are truly passionate about what they do. Opfer is where talent and technology merge with results that will blow your mind—not your budget.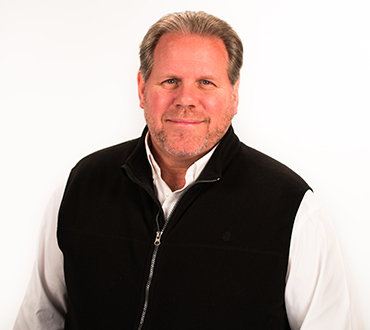 Scott Opfer
Founder / CEO
When it comes to Scott Opfer, you don't have to look long to see that he's a sports guy at heart. As a longtime TV sportscaster, college football analyst, football coach and former player, it's likely an x-ray would reveal a football-shaped heart beating in his chest. Scott's quick to share how sports and a caring coach and mentor changed the path of a troubled boy's life. And much of what Scott applies to life and business, he learned on the field. His tenacity has taken Opfer Communications from a side job in his basement to a company that boasts over $1 billion dollars in client product sales. He's a coach who works alongside his players everyday and leaves all he's got on the field. His "go big or go home" mentality is always on display as he and the Opfer team tackles (pun intended) every client objective as if it were our own. Scott and his wife Tracy share their love of sports and hard work ethic with their five children, all of whom are student athletes themselves. "When it comes to family," Scott says, "I've been absolutely, positively blessed with the very best."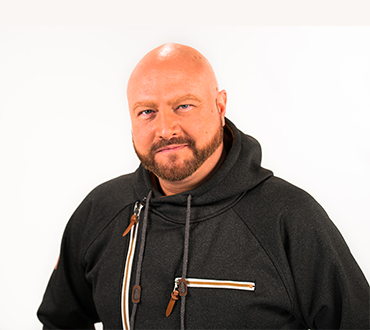 Robert White
Managing Partner/Creative Director
When the creativity was being handed out, Rob White got a double dose. And since studying film at North Carolina School of the Arts and getting his BA in television broadcasting from Arkansas Tech, video and film have been the subjects of his creative talents. From creative development, scripting and art development through casting, directing and final editing, Rob's eyes are on every Opfer project. As an avid filmmaker who has directed over 40 short films, produced over 1500 commercials and worked in documentary filmmaking in Europe, that eye is well-developed and is reflected in the quality of work we deliver for our clients. Rob's a dedicated dad of three amazing kiddos who loves to travel (sandy beaches are his preference) and is on a quest to visit every baseball stadium in America and has checked off 10 of 30.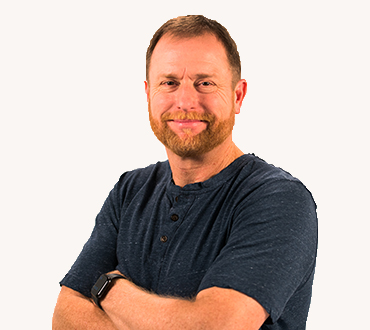 Scott "Scooter" Reich
Managing Partner/Director of Photography
A talented DP makes all the difference in a business like ours, and Scott "Scooter" Reich fits the bill. A graduate of Missouri State University with a BS in Communications and Electronic Media, Scooter started his career in broadcast television, first as a news photographer and then moving into the production side of things. With nearly 35 years in the video production world, he's spent 30 of them here at Opfer and played a key role in the company's success. Aside from work, Scooter's priority is his family-his wife and two children-and he can often be found on the deck BBQ'ing something tasty on his Big Green Egg!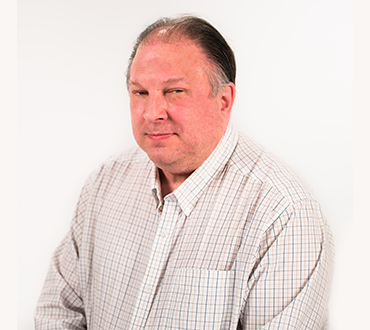 Jim Barton
Managing Partner/Senior Editor
Since nearly the beginning, Jim Barton could be found in an AVID edit suite at Opfer Communications. As two of his favorite things are long hours and rush deadlines, it's no wonder Jim is a legend in the world of editing and post-production! Prior to Opfer, Jim worked in television broadcasting where he directed TV newscasts at ABC and NBC affiliates. While Jim is a behind-the-scenes guy, it's well known that he's the unsung hero on the Opfer team and has played a foundational role in virtually all of Opfer's biggest hits while achieving rock star status with anyone familiar with his work. When he's not at the office (with is virtually never), you might find him on his snowboard or mountain bike.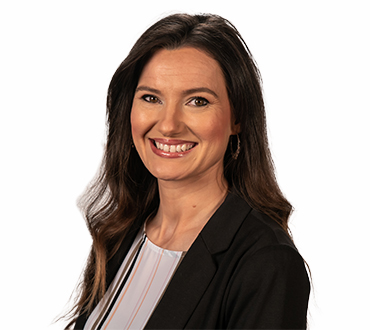 Nikki Smith
Director of Operations
Nikki Smith makes everyone around her look and feel better. These days, she's responsible for finance, HR and operations here at Opfer. But she became part of the family 15 years ago as a makeup artist and stylist on shoots. While she'd tell you her strengths are in financials, spreadsheets, logistics, project management and the like, everyone else would tell you she's best at taking good care of all her people and making every day better around here. She wears many hats at Opfer as well as co-owning a residential construction and general contracting company and selling real estate on the side. But her biggest and best job is being a wife to her high school sweetheart, Eric, and mom to two baseball players, Rylan and Dylan. If you're looking for Nikki on the weekend, check the baseball fields or the lake first.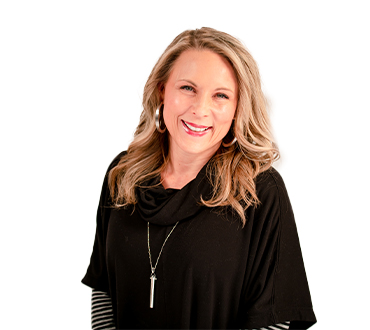 Lori Robertson
Strategic Initiatives
A few of Lori Robertson's favorite things: talented people, compelling content and driving growth. She found an opportunity for all three at here Opfer Communications! Following graduation from Missouri State University with her MBA, Lori worked in the live events industry for over 10 years; producing, creating and marketing content and experiences that engaged audiences. The past several years, she's shifted her focus to digital media while maintaining a commitment to talent, content and the opportunity to grow brands and organizations through a combination of the two. At Opfer, Lori leads our marketing and business development efforts, helping a growing number of clients expand their reach and develop their brands through digital media.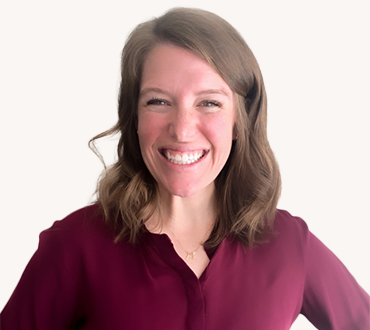 Lorin Fiehler
Senior Production Manager
Lorin, a native of Springfield and the oldest of five kids, never shies away from a challenge or learning something new. She earned a Master's degree in Administrative Studies with an emphasis in sports management from Missouri State University after getting her Bachelor's degree from Mizzou. Following her time with USA Archery under the US Olympic Committee in Colorado Springs, she decided to put her considerable project management skills to work with Opfer. She's a diehard fan of the St. Louis Cardinals and St. Louis Blues and always on the lookout for the next adventure.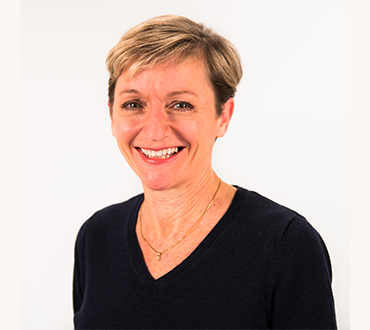 Krissy Bernhardi
Supervising Line Producer
Krissy may be the tiniest human here, but she has a very big job as field and line producer. You might say she was born to do it, though. Krissy comes from a showbiz family (her mother is one of "The Lennon Sisters") and performed in the family's ensemble show for eight years. Deciding she'd rather be behind the scenes than in front of the camera, she dusted off her B.A. in television production and started her new career. Krissy's done a little of everything here at Opfer and has worked her way to the critical position of producer. When she's not working, you'll likely find Krissy and her fiance Jeff tackling the Colorado Mountains on their ATV.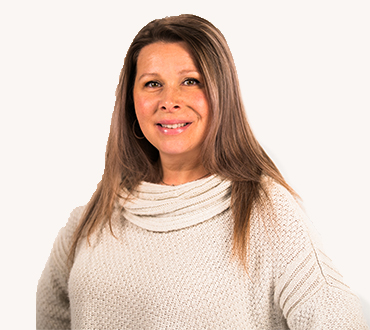 Sarah Summers
Production Coordinator
Sarah Summers is a people person. That phrase is overused, for sure. But in Sarah's case, it couldn't be more true. Sarah's never met a stranger and loves to talk to people and get things done. This combination makes her a perfect fit to coordinate all aspects of the productions here at Opfer. From talent searches to location scouting to tracking down the perfect car or trained elephant, she's got it handled. When she's not on the job, Sarah's likely near a softball field where her daughters pretty much own the place.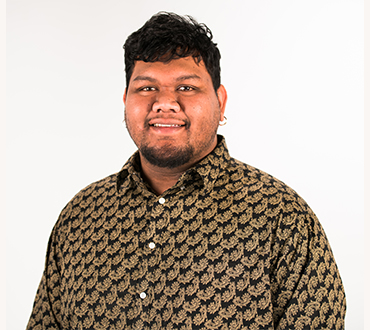 Kinjo Omar
Studio Manager
Kinjo is a native of Saipan, the capital island of the Northern Marianas Island. He is an alumnus of Winona State University where he acquired a BA in Graphic Design. Kinjo is looking forward to working and developing his skills here as a camera operator. You could find Kinjo hanging out with relatives or friends over the weekends.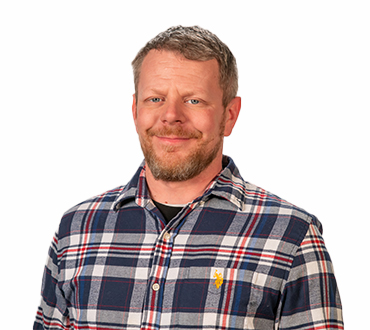 Chris Hubert
Videographer/Grip
When it comes to production at Opfer, Chris Hubert can handle anything we throw at him. Give him a camera, a few lights and point him in the right direction—he's got it covered. Nothing phases the US Army Sergeant veteran who served in Kandahar, Afghanistan as a combat camera operator with the 7th Group Special Forces during Operation Enduring Freedom. After his service, Chris received his associate's degree from Columbia College followed by a BS in digital film production at Missouri State University. Also a talented graphic designer, Chris is an enthusiast of cinema, comics, tattoos and pop culture.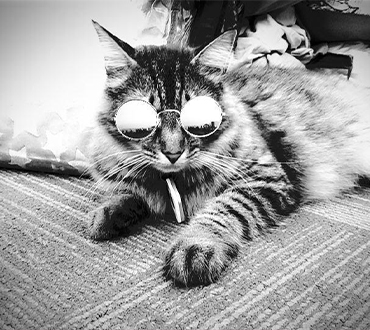 Eclipse's journey to Opfer Communications is an interesting one. He came to us via "stowaway" in our production grip truck. After he was rescued from the engine, he wooed the team including Mr. Opfer himself, and the decision was made to keep him as an office cat. He spends his time napping, begging for treats and wandering the sets in the studio. We're pretty sure he thinks we build new sets just to give him a different playground every week. He brings us smiles everyday and we are so happy to have a furry face to greet us daily.
Let us help you grow your business.